---
delphium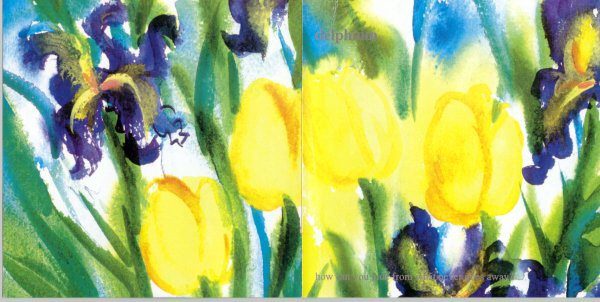 ---
The project proceeds from the same area as the british school of guitar-noise groups (such as Splintered, Band Of Pain, etc.), and combines experimental music elements within the rock format. However Delphium is strangely different from those bands. Having appeared near 4 years back and having written currently a variety of works on the small independent labels (mainly 7" singles; the long awaited CD "How Can You Hide from What Never Goes Away?" has seen the light of day only recently through Outsider); the project continues dubbed bass studies in combinations with sampled technological rhythms and guitar. The sounding of Delphium is a strange and unique mixture of ambient-industrial, dub-rhythmic tonality, low- and exceedingly deeply frequencies of low-fi-darkness, harmonics, repetitive noise-feedbacks, industrial drones and voices, riffs and gloomy electronic depths, melancholies and more active rhythmic beat-pulsations, reminding a strange dance on the edge of trance and claustrophobia, freely based on the firm foundation of creative ideas. Written in the style of homerecording, the work reminds Scorn or even early Coil in places, but project's own style is individual.
(c) Achtung Baby! review on "Snowhill-x" (Drone records).
Here we present an interview with Jonathan, the mastermind behind Delphium.
---
First of all, could you tell me more details on Delphium's history and start? What was your first idea/inspiration for the start of your activity?
Delphium 'started' in May 1993 when I made my first recordings in a friends bedroom 8 track studio. There was never any real history before that. The main idea was, I guess, to record this 'music' I had written at the time & to entertain myself. It really was more of a hobby, than anything else, at first. I just wanted to get my ideas & thoughts down... For me really Delphium is something to do, an outlet for thoughts & expressions - whatever I think & feel at any given time.
Do you have any sound ideology and individual sound vision then?
There was never any real idea of what Delphium should sound like. I'm into sounds first & foremost then songs (which came later). I always try & write/record something different to what I've done before, & while this keeps Delphium interesting for me, it makes it more difficult for others to understand & enjoy. A lot of people (mainly reviewers, funnuly enough) just don't get it....
What is the personal sound of Delphium? Any specific moments and differencies? What is the individuality in sound for you personally? Could you tell me about your working moments? What about sound (and other) technologies that you use in your creative process, any special moments maybe?
Personally, I think Delphium is real personal/meloncholic music & this is what makes it so interesting to me. I'm not sure how to answer this question, to be honest. I've recorded in various styles over the last 4 years but they've all sound like Delphium - dark & meloncholic. Does this make sense? It taints everything I do. I originally sat down to write pop songs & look whats happened. I am scared & disgusted by the darkness sometime, but it happens naturally. I do most of the recordings live these days, straight to DAT. I stopped using proper studios or an analogue 4 track many years ago...The first use of the sampler in 1994 was revolutionary for me as it meant that I could do everything for myself & it made the possibility of playing live real.
What about any sort of support for Delphium from British (or other) musical-art-(or political-social) environment: do you get any thoughts, ideas, help, inspiration from it? What could you tell about your inspiration sources?
Inspiration comes from everyday life & the past. Certain horrific & ongoing events have certainly coloured the music. I'm not interested in politics (aside from vegetarian & feminist issues). I'm not really that influenced by the environment, although I must admit I am always writing more music in Winter & it is by far the preferable season. I hate summer....The only place to have any sort of real influence on Delphium is Snowhill-x in Northern Ireland... Aside from being played on the John Peel radio show, the UK has never been very supportive. The real interest comes from Europe (especially Germany) & the rest of the world. Lately, there has been a fair bit of interest from the USA, although I'm unsure why...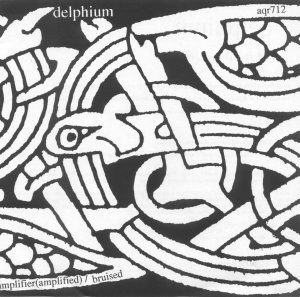 Your collaborations with Sheephead, Big City Orchestra and any of other musicians and experimentalists, with other forms of music and sound - what is it for you and your personal development and progress as for musician? You told me about that it was a shock for a lot of people - your newer stuff you're working on... Your sound on "Snowhill-x" EP and a few tracks from "Life After Fallout/Odland" that I've heard are deeply dark, drone, maybe even sort of black-ambient landscapes. Could you tell me more about your newest works and sound as well as about your last CD for Outsider Records? What is the general cause of your sound changes - what do you really think about it?
People get shocked as they think Delphium do ambient drone-sounds & nothing else.... It's probably down to the fact that a lot of the earlier records were more atmospheric but I have always done more structured music, it just happens that people wanted to release the ambient stuff at the time. I made a decision mid 1995 to work on more structured material a lot more... The real problem is that there are still records of mine being released which are ambient/atmospheric music from a few years ago. I generally let people release what music of mine they like. The Europeans seem to prefer the atmospheric music a whole-lot more, but that has been changing since the release of the "Breeding bad Blood EP".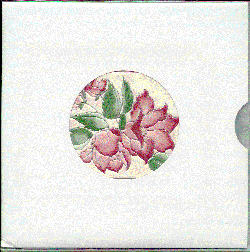 I'm certainly a lot happier doing what I'm doing now. It takes longer but people who have heard the recent music have been very enthusiastic about it & are saying that it's my best work yet. It will be a shock for people who have just heard the "Snowhill-x EP" or who want/expect more ambient music. I don't actually think that the music has changed a great deal since my first 7" in 1994. That record was one-side structured, one-side ambient. It's just a natural progression....these days the ambient drones have distorted breaks layered on top....
Your opinion on today's perspectives of sound and e-music development in Britain and the rest of the world (Germany, US, Scandinavia, Japan, France, Australia...)? Could you tell me the names and people that are of real interest to you nowadays with their innovative sound?
I'm not really that up to date with the electronic scene & I don't actually consider Delphium to be a part of any electronic scene or even the industrial/experimantal scene.... music that excites me at the moment includes work by Godflesh, Autechre, Tori Amos, Cold, Zoviet France, Mimetic Field, Future Sound Of London, Lull, Contrastate, Beth Orton etc. I like a lot of different styles of music & a lot of pure-pop music...
Jonathan / Igor Vaganov, 1998
---
Audio samples:
Below are presented two tracks from the "How Can You Hide from What Never Goes Away?" album, courtesy of Delphium and Outsider records. You will need a Real Player installed on you PC to listen them.
---
Delphium contact:
fax + 44 (0) 1276 507190
13 Warren Close, Sandhurst, Berkshire, GU47 9EL, UK
e-mail: jonathan@delphium.demon.co.uk
---
Send mail to alien@ic.ru with questions or comments about this web site.
Achtung Baby! contact: igo@donpan.rnd.su
Copyright © 1997 Achtung Baby!
Last modified: Май 27, 1998