LET ATMOSPHERE SPEAK...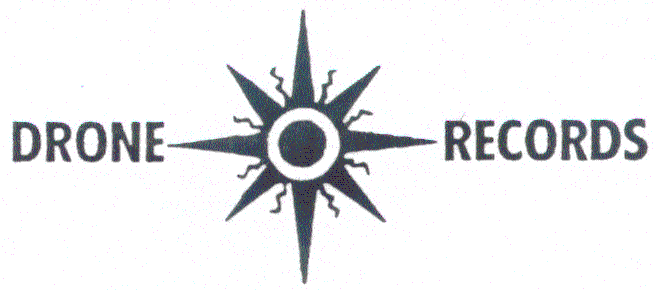 (several lines to the portrait of non-entertaining music for the right side of your brain)
At The End of april 1997 in Bremen, Germany, passed a local festival of experimental ambient music "Atmospheric aesthetics", organized by the wellknown DRONE RECORDS label.
To ones familiar with activity of a remarkable german band Maeror Tri, the name of Stefan Knappe, the creator of unusual sound vision of the band, in particular presentations does not need. Created by him in support of the new atmospheric sounding from all over the world - archaic, transcedental and surrealistic - in 1993 Drone Records concentrated on the music, carrying nature of "challenge to the mind" thrown by a creative individual and human consciousness, by new creative ideas of art without prejudicing (however "atmospheric" idea of the label also can be considered in the broader context through the work of Gernot Bohme). Being an active supporter for the conservation of vinyl and concentrated on the issue of singles and 7" EP's, being published in small quantities of 200-250 copies on coloured or transparent vinyl with the original manual design, the label carries bright anticommercial nature and has risen as an objection to mass product in "capitalistic CD-industry".
OUR MUSIC IS OUR WEAPON - OUR WEAPON IS OUR POLITIC.
Since 1995 Drone Records also began a small mail-order for distribution of particular rarities and highclass works in the format of cassettes and vinyl of performers, the names of majority from which are while distant from popularity even amongst dainty aesthetes of experimental scene, but on-present interesting within the framework of creative-sound labs. of the label.
Igor Vaganov
---
(an article by Nicolas "Genital Grinder", Greece)
I think that both the names of Drone Records and Stefan Knappe (mastermind behind it) need no introduction to almost all of you. Stefan was one of the core members behind the legendary & unfortunately anylonger disbanded project of Maeror Tri is currentiy working together with Martin (of MT too) under the name TROUM and so far have handled out a couple of performances during some festivals and hope soon to experience new recordings of them. Recently also on Drone recs, 2 new Drones saw the light of the day, a 7" of Delphium and a 7" of Noise Makers Fifes, plus is out the 2nd edition of Small Cruel Party's 7". But let's see how the Drone idea started...
OUR MUSIC IS OUR WEAPON OUR WEAPON IS OUR POLITICS
DRONE RECORDS has been established in January of 1993 as a label, though sometime ago around 1992 originally Stefan, was thinking of starting a tape label under the name "arcana". But afterwards he realised that were too many labels around doing the same that would have been difficult to build up something really special as he was thinking of. But being always a vinyl - lover, when Maeror Tri were planning sometime in late 92 to release their 1st 7" on their own, got enthusiastic with the idea of transforming the ideals of the tape scene into a new vinyl only label. Working uncommercially - at least as far as that was possible - with handmade covers and only releasing vinyl and being more specific little 7" jewels, (to be honest, is thanks to Drone that "outbreaked" my madness for little 7" records -N w/2 Gs note).
So the very first Drone sounded back in January 1993, and originally the idea behind it was to issue releases of German only artists and projects, but was Frans de Waard that asked Stefan "Why only German artists? Why not foreign artists? Why not beequeen?" and as Stefan was a big fan of beequeen said "YES" immediately and luckily up to date we have experienced recordings of many known & less known artists/projects of the international wide area of experimental sound - creation (call it whatever you wish, ok? the "labels" are up to you... N note) and according to Stefan "Drone records may be regarded as a form of personal communication through music" as well. Regarding the 7" releases, at first step all are limited to 250 in coloured or clear vinyl (or insane like the Life Garden 7" -GG note) and later possibly be rereleased in black or coloured vinyl when the first edition is sold out. And what I really fancy in Drone's philosophy, is that the cover artwork (at least of the 1st edition) is always made by the releasing artist. The 2nd editions usually have printed covers. And concerning the reason why Drone does so, lefs hear Stefan' s opinion " originaIly I wanted to give all bands the opportunity to have total control over their product, so I thought on own cover would be perfect. Besides, the releases show that each band has very own ideas that couldn't have come to my own mind in life. It shows that printing covers is not necessary, that there are many many ways to do it. The groups on Drone show that there are always new, unconventional ways of thinking and actioning. Its nearly a kind of philosophy you can transcend to your whole life : to find new paths, to confront yourself with new things, to become more flexible etc... that's the only way to enlarge intelligence - and that's necessary, as everybody knows". As mentioned above Drone works uncommercially and fights against the capitalistic CD industry, for the preservation of vinyl, against mass -production and for creative individuality, for the preservation of an independently working Networking - scene to express new thoughts and ideas, society -criticism ad unprejudiced art. Hm, imagine that many of these ideas might sound as a pure "Utopia" to you mostly cos we see even in the network today the mass-production madness turning both artists/projects and labels to well "programmed" sound (in general, call it ambient, noise, or what the fuck you wish) export industry units that many times make you wonder of what's finally the reason why behind it. Stefan gave his own view sometime ago to brother Guido of TDR... " Of course Drone can't stop the CD industry. It's just a slogan, a small sign, to show people that there are indeed other forms of labels existing. For me, the CD industry has grown to a kind of 'mind industry - it's a kind of brain wash you can experience every day. There is nobody in this society that is not brain-washed or manipulated somehow. But you can learn how to live with this. You can react. You can listen for example to the music that doesn't make you dull. "1984" has long gone, what we have now is manipulation by people who don't even know they are themselves manipulated! Everybody thinks that he/she is free of manipulation - that they can "choose" what they like, that they have an own 'taste' - but hat only shows how good the manipulation works". Concerning Drone's sound. Drone records is especially focusing on new atmospheric music that has a certain "mind-challenging" character, thus wanting to support the sensibility of the human senses. The focus on "atmosphere" can be also seen in a further developed philosophical sense (Gernot B'ohme). Is releasing music for the right side of the brain. Some of you might also have seen or heard Drone using very often the term "non entertaining music" to characterize the label's sound or "non entertaining label" to "promote" the label, and truly believe that is up to our brother Baraka[h] to express his feelings around the what is "non entertaining" in his mind... "Throbbing Gristle talked of 'non entertaining sounds', I want to go further and talk of 'non entertaining music'. 'Entertaining' means for me something that is pleasant, easy to hear, not challenging. Music that has commercial values, that takes your daily suppressed life more easier to stand. 'Entertaining' music is the music that is affirmative, that doesn't question our society/culture. If I state to release non entertaining music I say that 'it's still music, but it has the contrary function and effect than normal music". Probably some of you at this point might still wonder of why "our music is our weapon - our weapon is our politics" and how powerful a weapon music can be.... "music can indeed be on important influence on your mind. Music can influence the brain - activity (think of mind machines), hormons. your whole mood. Music can be a psychological weapon against the effects of mass media. Music can be a tool to become more open to any kind of 'new' and 'alien' things. Music can help you to think in non conventional ways. It may sound overrated, but I really think that music can enlarge our mind - abilities". As of this statemenrs origins, Stefan said that he found it in the backside of an issue of the English zine "EST", though personally have came across it ages ago via the work/artwork of the UK neodadaist artist factor X. Since 1995 also Drone is active as small, cheaply priced mail order offering high quality releases from the international experimental scene mostiy with tapes and vinyls but also carries out a great variety of cds plus zines, books, etc. and focuses usually on the groups that are already featured on the label, and not only of course... for their free mail order catalogue get in touch... let atmosphere speak!!!
For more info/catalogue drone your message to: DRONE RECORDS Hernmsfrasse 359 28215 Bremen Germany fax : +49 421 376950 e-mail: DroneTroum@aol.com
The following article was made thanks to the great support and "brothership" between Stefan Knappe (infos, answers), Guido Roelandt (originally handled out the interview with S. Knappe in December 95 and was featured in TDR zine #4, January 96) and "an asshole called Nicolas" (manipulations)
droning perversions...
below is a catalogue of previously and currently released Drones. 1st editions are always numbered w/ handmade covers made by the artists. 2nd's usually bear a stamp on the vinyl's label stating that is the 2nd edition.
1993
DR-01 MAEROR TRI : Saltatrix (Germany) (2nd edition was out too)
DR-02 MOHR : how to make darkness visible (Germany) (2nd edition out too)
DR-03 BEEQUEEN : summer rain (NL) (2nd edition too)
1994
DR-04 BIG CITY ORCHESTRA : A childs guarden of noize (USA) (2nd edition too)
DR-05 CONTRASTATE : English embers (UK) (according to my info no 2nd edition is ever to come out, but recently I mentione in a mail order an "english embers" cd, still haven't checked it out, when I do will write infos)
DR-06 ABNER MALATY : Glide (USA) (no 2nd edition until today)
DR-07 TESENDALO : Eniwurf (Germany) (2nd edition was out recently)
DR-08 HIDEG RONCS : A Vlhor/ The storm (Hungary) (no 2nd edition until now, hope soon one cos I'm missing...)
DR-09 VOICE OF EYE : Sprocket (USA) (holds the same as DR-08, missing too)
1995
DR-10 ôáí QUAM TABULA RASA ; Cotidie morimur (Italy) (no 2nd edition until now)
DR-11 SMALL CRUEL PARTY : " - (USA) (2nd edition at last out!!! Cos was missing it too, luckily is a new ed out!!!)
DR-12 INADE : The axxiarm plains (Germany)
DR-13 PARA-NOISE TERMINAL : Fraktale (Germany)
DR-14 S*CORE : Finger Mark (Japan)
DR-15 YEN POX : Deliver (USA)
DR-16 AUBE : Re-chant (Japan)
1996
DR-17 HITLAHABUTH : Drone (Germany)
DR-18 BAD SECTOR : Dolmen (Italy)
DR-19 DIE FEINE TRINKERS BEI PINKELS DAHEIM : Froschdosis (Germany)
DR-20 LIFE GARDEN : Plutonian dub/ chaos lullaby (USA)
1997
DR-21 INDRA KARMUKA : su'o/rana (NL)
DR-22 FRANCISCO LOPEZ : untitled piece single 1 (Spain)
DR-23 NOISE MAKERS FIFES
DR-24 DELPHIUM
From DR-12 and on, no 2nd editions have seen the light till today. And concerning the CONTRASTATE 7", today accidentally a friend visited Soleilmoon's web site and checked out the info around the "English Embers" CD, actually the CD includes the Drone 7", plus 2-3 more tracks. The CD in all ends to 20 minutes (why didn't World Serpent issue it as a 3"cd or mCD?) so the decision is up to you...
Sometime ago too, thanks to the v/a "Bovine Spongiform Encephalopathy" (Fool's Paradise recs - 1994) that I purchased from the Drone mail order, came across a very "enlighting" text of Stefan around the what so called today "archaic" musics. Having in mind that many people still have questions around it, mostly as a term, decided to reprint it. Officially the text is an extract that originally appeared in the US zine "Audio Drudge".
"Archaic music neither expresses an obvious state of mind nor does it criticize society. No, it expresses a knowledge of an archaic aesthetic. Every human being is born carrying the archaic aesthetic, but as this aesthetic has normally been unlearnt it has to be rediscovered and relearnt. The archaic aesthetic is treasured deep inside of one's heart, deep inside one's subconscious and the archaic aesthetic is a territory within every human being. It seems as if this yearning for a natural life is expressed by every human being and the lrfe for which one yearns is full of natural flows of sounds, sounds which are mysterious and briefly beautiful. Behind these roaring and droning flows of sounds there appears to be a secret, an oracle, which can touch us emotionally in the largest way possible. So, does this oblivious archetype contain an acoustic transcription? It must in fact be the soul which seeks to overcome the senile unnaturalness of our actual existence for a few moments. When listening to such music one should be able to associate the music with a waterfall, or with the breeze in the forest or with the roaring "white noise" of the sea. The sounds described prevously stimulate the perception of natural sounds, the sounds of which we have no consciousness, and it is these flows of sounds with which the history of human evolution has always been familiar. As for our evolution's history, it should be stated that a period existed when the human being perceived nothing else but natural sounds. Although these sounds are not harmonic, as regards the classical definition of harmonic music there does exist a harmony within these natural sounds, these sounds do in fact tend to be exceptionally harmonic! As for the lyrics, similar conclusions can be drawn : Even though understandable lyrics are not included in this type of music there do nevertheless exist lyrics, because it is the music itself which has the ability to speak and to top it all the music has the magnificent quality of being able to express the unpronounceable... What is also striking is the fact that the "white noise" sounds, having subliminal frequencies also effect relaxation and creativity"
---
CONTACT: DRONE RECORDS, c/o STEFAN KNAPPE, Gneisenaustrasse 56, 28201, BREMEN, GERMANY
---
Below follows a small review of some works from Drone Records:
---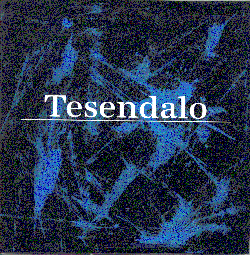 TESENDALO: "Entwurf I/II" (7", Drone, 1994)
"I NEVER REALLY THOUGHT MUCH ABOUT GIVING MY STYLE A NAME. MAYBE EVERYONE THAT LISTENS TO IT SHOULD DECIDE FOR THEMSELVES. I GUESS IF I CALLED IT AMBIENT TECHNO I COULD MAKE SOME MONEY OF IT!"
Tesendalo is a studio project of a german musician Peter Schuster from Nuernberg. After passing on early stages of his musical way kiss a bur marigold of punk and experimental projects, and even having written several cassette releases, the "free selfexpression" of musician is continued in started at 1987 project named Tesendalo, hunting inspiration first in noise, but later in more natural and ambient material ("this was a process of educating, self development...").
This is the type of music using electrical bass, synthesizers and tapes to manipulate. This is the type of ambient for admirers of Zoviet-France and Klaus Schulze, who rendered great influence upon Peter - organic, resulting in the long-lasting unhurried passages, clouded by monotonous drones with fleeting and fragmentarily torn radiant sounding, nonhurrily drifting inwardly and around this cosmic surrounding, sinking in unconsciousness in surround of dreamscapes, aural, natural and technical high emotional perfect spheres and showing listener on present a beautiful work of this ambient-master in its minimalistic context.
"I ALWAYS PLAN AHEAD. I GET A FEELING ABOUT A PIECE,MAYBE A MELODY IN MY HEAD, AND IT COMES OUT WHEN ITS READY. I ALWAYS KNOW WHEN A PIECE IS FINISHED, IT SOMEHOW TELLS ME IT IS FINISHED AND THERE IS NOTHING MORE TO ADD".
He collaborates with the german group Telepherique, he is founder of an own small label Prion Tapes, where during 10-year quarries has released a great number of cassette works.
SELECTED WORKS:
Tesendalo (LP, Marginal Talent, 1992)
Brume/Telepherique/Tesendalo (LP, Marginal Talent, 1994)
Natur Nacht (Lp, White Noise, 1995)
Wendezeit (LP, Korm Plastics, 1996)
CONTACT: c/o Peter Schuster, Beim Rochuskirchhof 4, 90443 Nurnberg Germany
* fragments of interview with Peter: by "Audio Drudge", #7, 1996 (US)
---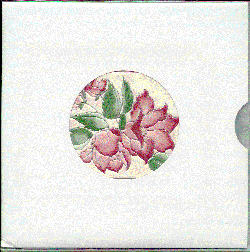 DELPHIUM: "Snowhill-X" (7", Drone, 1997)
Group proceeds from the british school of guitar-noise groups (such as their friends and colleagues Splintered), combining experimental music elements within the rock format. However Delphium are strangely different from this. Having appeared near 4 years back and having written currently a variety of works on the small independent labels (mainly 7" singles; the long awaited CD "How Can You Hide from What Never Goes Away?" has seen the light of day only recently through Outsider), they continue dubbed bass studies in combinations with sampled technological rhythms and guitar. Their sounding is a strange and unique mixture of ambient-industrial, dub-rhythmic tonality, low- and exceedingly deeply frequencies of low-fi-darkness, harmonics, repetitive noise-feedbacks, industrial drones and voices, riffs and gloomy electronic depths, melancholies and more active rhythmic beat-pulsations, reminding a strange dance on the edge of trance and claustrophobia, freely based on the firm foundation of their creative ideas. Written in the style of homerecording, their work reminds Scorn or even early Coil in places, but their own style is individual.
The recording of four compositions for "Snowhill-X" was made in 1995, but mixed only recently, having present getting dark sullen fall in tones of spherical electronics play "Unforgiven", polished extremities with thick striking sounding of title composition, finishing with massive wall of guitar sounding, oppressive drone-philosophies of internal sample cogitations of "Stringsong 1" and strange keyboard canto with knocking time and again on background gloomy spheres of "Lie to Me". Manual design on the linoleum, best work.
SELECTED WORKS:
Delphium/Lull (7", split, Aquese, 1994)
Delphium/Husk (7", split, Aquese, 1994)
Delphium/Sheephead (7", split, Alleysweeper, 1995)
Breeding Bad Blood (7", Outsider, 1996)
Delphium/Big City Orchestra (7", split, Aquese, 1997)
How Can You Hide from What Never Goes Away? (CD, Outsider, 1997)
CONTACT: c/o AQUESE RECORDINGS,13 WARREN CLOSE,SANDHURST,BERKSHIRE,GU47 9EL, ENGLAND, UK
---
PARA NOISE TERMINAL: "Fraktale" (7", Drone)
Interesting duo from Hamburg. Since 1992 in underground, working with selfmade instruments mainly, analog synthesizers, concrete objects (metal and wood) and different sources of natural sounding. Exceedingly qualitative and powerful atmospheric organics on the crossroad of ambient and musique concrete, bombarding metallic echo, reverbing syntheses, with observable influence of Zoviet-France. "Fraktale" presents a suite in two parts - reverbing heavy drones and vocal manipulations on one hand, and absolutely different on the aesthetics world world of hypnopulsations, analog systems and enigmatic natural possibilities with another.
"As said excellent stuff that will give you a good impression what this band can do at your chill out party" (VITAL WEEKLY, #74).
SELECTED WORKS:
Pys Godyn (cass, Para-Fin, 1993)
4-Crwys (cass, Para-Fin, 1993)
Live-Documents (cass, live, Raum 312, 1995)
Para Noise Terminal (cass, Raum 312)
Mechanical Fairytale (CD, Stein Sein)
---
NOISE MAKER'S FIFES: "Intervisage I & II" (7", Drone, 1997)
Genious Belgians, less than in two years released 4 full-length CDs, present thick sound and organic atmosphere with the influence of improvisation and musique concrete. Started in the cassette format in 1990 in Brussels, they created deeply alchemical world of reverberations of abstract sounding, melted hypnotizing drone-overtures, fragmented surrealistic collages and mysterious downfall dreamscapes.
Using the most as far as possible from different electronic and natural sound sources - bells, string, violins, wooden pipes, quasi-live studio and psycho-emotional improvisation, overfilling the atmosphere of their homerecordings and multiple alive appearances in Berlin, Koeln, Amsterdam and Aahen, the cooperation with the storied producer Eric Faes (Univers Zero) and british musician MiÓhael Prime (Morphogenesis), they have drawn near a conceptual organic atmosphere in combination with the sound, visual beside and choreography of their own work to images, close to creations of David Jackman and Organum, PGR, Morphogenesis and óhristoph Heemann.
Two parts of their "Intervisage" present noise ambient background, freezing in minimalism of downfalling industrial context - droney, thick and high attacking soundscapes in the shattering power from one more from the most significant openings of last time.
SELECTED WORKS:
The Zyklus-Soundtracks (cass, NMF, 1994)
Public Frontation (cass, NMF, 1994 - reissued on CD, Twin Tub & Beaver, 1996)
With Words, Colours, Stones and... Sound (cass, NMF, 1994)
The Cruelty of Black Humour (cass, Obuh, 1994)
Soundscapes for the Inner Eye (CD, NMF, 1995)
Soiree Dansante (CD, NMF, 1995)
Cruelty Has a Human Heart/Marumares (CD, Obuh, 1996)
Maikieek (10", Obuh, 1997)
Inversage (10", Twin Tab and Beaver, 1997)
CONTACT: GEERT FEYTONS, DR. DE MEERSMANSTRAAT 37, B-1070 BRUSSELS, BELGIUM