---

PRISONERS OF THE MOON
| | |
| --- | --- |
| "THE MOON LAY HIDDEN BENEATH A CLOUD is what we always wanted to do in music... We want people to explore the music themselves. Tracknames are labels and therefore they diminish the experience of the listener and support their tendency for consumption". | |
...WHEN THE MOON IS HIDDEN BENEATH THE CLOUDS AND THE EARTH IS COVERED WITH DARKNESS, YOU HEAR THE NIGHT SCREAM OF BANSHEE AND THE MOAN OF TIRED EARTH OPRESSED WITH SORROW. EITHER YOU'RE LISTENING "KOSTNICE" RECORDED AT THE KOSTEL VSECH SVATCH IN BOHEMIA, OR THE VOICE OF "YANDALONGG" FROM SUFFOLK'S LITTLE SAXAM CHURCH, OR "A NIGHT IN FEAR", THE SPLIT ALBUM WITH LINA (DEUTSCH NEPAL), THE MAGICIAN OF COLD NORDIC SOUNDSCAPES, OR THE RELAXING RHYTHMS OF "MADHR" WITH HYBRYDS, THE MYSTICAL SPIRIT OF ALBIN JULIUS AND ELISABETH'S TRUE RITUAL WORKS CAN NEVER LEAVE YOU INDIFFERENT. THROUGH THE CULTURAL AND IDEOLOGICAL RUINS, DECLINE OF GREAT EMPIRES AND CIVILIZATIONS, SPIRITUAL GENOCIDE, LIKE INDUSTRIAL BOSCH THEY STOP US TO RETURN INSIDE OURSELVES, TO THE ATMOSPHERE OF THE DEEPEST DRAMATICISM BEING ARMED WITH THEIR OWN HIGHLY EMOTIONAL VISION OF SOUND KNOWN AS _THE MOON LAY HIDDEN BENEATH A CLOUD_. BECAUSE THE ARTIST'S SOUL IS ONLY THE MIRROR OF THIS WORLD: "...MAYBE WE'D ALL DIED ON PLAGUE IN 1348?!?"...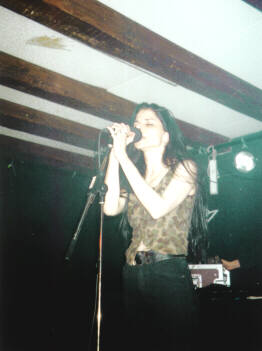 Magic, rituals, the Middle Ages are their inspiration. Their language is Crowley's occultism, their ritual is the sound. Their visions are in ideology of the past and present. Are they warlocks?
On one of their rare sigles - "Yndalongg" - there is the song untitled as always, which is telling the omnious story of the Children's Crusade in 1212, when two monks invented an idea to gather the armies of children in France and Germany and to sell them for slavery. Thirty thousand children - following the myth of King Arthur and the Knigts of Round Table about searching St.Graal - with Christian fanaticism left Marseilles on seven ships for Alexandria, as they thought "for sacred coffin", following the mighty warriors toward New Jerusalem, toward their death... Some half of them perished on the way, the rest were delivered to North Africa and sold into slavery (Charles McKay, 1841).
...It is vain to look for any comments on their releases. It's strange, unusual project. They are interested with pre-Christian, Christian, Islamic cultures. Not any word about a cast, no line with song contents or even titles. In short abstracts there are only the name, date, number and the label name with contact address in Switzerland, that sometimes causes a confusion with group's origin. The rest is contained in their music which is so wondrous convincing and authentic in its powerful philosophical, esoteric and simply confessive context. Passed through the modern urbanistic technologies the voice of the ages is coming alive and drawing a reliable picture of creating the world and life from blood and steel, sorrow, lies and artless feelings. The allegorical legends are changed with Baltasar's court feasts, the bloody masses - with Crusades and Battles, the reflection of the vitrages - with mournfully congealed grandeur of the cathedrals. Their Shakespeariade hewn out with sound on their records, which have been released since 1993 on their own label named Arthur's Round Table and spread via the World Serpent Distribution, mostly looks like strange but capturing soundtracks for some imaginary ethnic-historical and religious movies, in which we suddenly discover a whisper of prayers and drum recitals, the Scottish pagan folk, fantastic decors and ritual ornamentations, allegories and medieval tourneys, the faces of overthrown saints, the eclectic industrial and atmospherical collages, sleep-walking, melancholy and the angels of half-destroyed castles standing at the gates of Millenium in their pre-apocalyptical agony. The belief in soul immortality is suffering the next reincarnation in the orgy of the dramatic past over the ruins of history and in deeply demonic sound alchemy of this Austrian outfit. If the walls can speak, they would surely tell us who these people are, and if there is a limit for imagination embodied in stretching energy of TMLHBAC, and which mysteries are disguised in their reserved ideological and creative uniquity, and if the connection is reversive.
People are looking for new islands, being flooded by technic and materialism. Looking for inner values they found out there's some goodies in the past. Medieval or ritual music is very emotional, it helps people to escape - for some hours - from reality. And - after all - is there anyone who wouldn't like Rachmaninov's Vespers? Each musician is a human being of course and try to live his ideas and problems in his music. Look at Sleep Chamber or Die Form. Then there's the public who feels attracted by the music or the image of a band. That's the link I think; you either like the sound and then get into the ideology or you like the message from the start. Music is a transmittor of human spirit, whatever this spirit may produce (should be more than "oh, Baby bla bla")...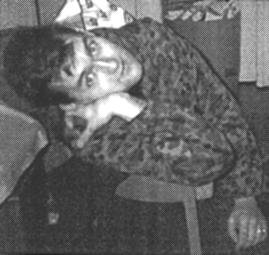 In full completeness of their emotional sound they draw the human image in organic unity with the world, where the latter is presented as a supreme display of the creative nature power, so the musicians lead us to deeper comprehending the inner psychologism of world classics, Nordic sagas, Balkan rythms and ancient myths. It is just illustrated with sound sometimes reminding the ethno-cathedral esoteric Dead Can Dance, or sound layers of dark-ambient, orchestral ouvertures, pagan-occult folk, meditations and sound loops of East-European neo-renaissanse, and a remainder is this absolutely magical and bewitching vocal... But the most striking thing is how harmoniously all the elements are composed on group's albums. What is your interest to gothic and the Middle Ages?
Our interests mostly are led by our emotions and this helps us to transmit it into music. As we said above it comes mostly from emotions. We love cathedrals, their strenght, their atmosphere, their accustic, Scotland with it's wilderness and beauty a lot, we're very moved by industrial noises... As we said above we don't make music with a certain intention of what it should sound like, what construction could be found behind it. We just do it. Out interests nowadays are even more various - they're widespread and almost indescribeable - moving from Medieval ages (everyday life, literature, religion, architecture, art, philosophy etc.) over other historical matters (crusaders, flagellants, historical battles). It even goes back to the early Scandinavian sagas (f.e.Edda) or the influences of Slavic people to Europe ages ago. Our latest CD (Were you of Silver - Were you of Gold) is about Croatia and former Yugoslavia. It's a view of Croatia during Worldwar II under Ustasa and Ante Pavelic and Croatia nowadays under Tudjman: "This is about affection, war and hatred. One field is red - one field is white..."
What is the reason of such interest to Croatia? Are there pertinent the parallels with similar interest of Douglas P (from Death in June)?
Our (my, Elisabeth) interest in Croatia comes because I do have some friends there and I like the people very much. During the war I informed myselves more about the HR-history and the nearer and further past. It's also always been a bit the Austrian history as well (Habsburg) and - maybe because of my mentality I feel quite close to these people (even though the Serbs are OK, too) I can understand the things that happened under Pavelic (looking at the things going on in Europe of that period). The Croats were trying to find their roots and their own "country" and nationality. Yugoslavia always was a constructed area (even more today - it occurs to me like Palestine). I can understand these people trying to find their own "soil", Ustasa or not. What did Austrians, Germans, Romanians etc. do during those years? I think all the same, that my interest in HR is of a different "quality" (not rating it) to Douglas'. To me Croatia is kind of a "neighbourhood", there are so many Croats here in Vienne and so on, look into our phonebook, mostly slavic names...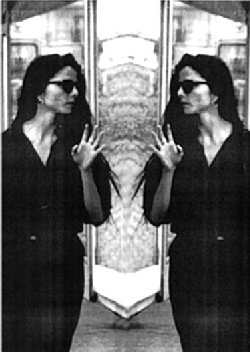 Modern musical tendentions?
Industrial music is definitely something we're into. Our singer also likes all sorts of Metal music, especially Death Metal. We don't like Rave, Trance and Techno.
Acquainted American musicians were impressed with unusual sound of your records, which is hardly possible to be reached in ordinary studio conditions. Is there any technological explanation? Or maybe the metamorphoses of sound are a result of the mysteries reviving the Gods of the past which found the continuation in you?
How do we make our music? We drink some beers (mostly, Czech _Samson_), of course, sometimes more, but we just do make the music, also with Lina - drink loads and don't enter the studio before the sun is down! There's no secret elysium or magic potion behind it. I'm sure you knew this. Maybe we go through the world with different eyes, see things in another way and thenturn our impressions into music. It's hard to explain it oneselfs, it just comes. I (Elisabeth) sometimes think about my past lives, situations occur very very familiar to me, sometimes it's just a smell or a sound, but then I think it's an "unlogical" idea (that one should have lived before) and don't go further for it. I take it as it comes, I don't have any pressure to really find out whether I lived before and who I was, I just enjoy the strange situation and the sudden-insight and smile a bit. I think forcing the whole thing would also kill the positive and original spontanity that comes with such a situation. This is maybe also one reason why we (I) are not into religion at all. I just look into my inner self. There's so much going on in there and it's so fascinating that I don't have any idea who could come and tell me what to think about my past, future, present or destiny. I know myself how I can find it out (if I want). Our creative freedom is just there and we use it. If there's enough tolerance in a band you can use whatever comes up.
What are the deep meaning and significance of music for TMLHBAC?
There is no meaning besides the feeling of the sound and the meaning of the lyrics. These should be explored by the listener/reader. Our music happens very involuntairely we don't plan or intend anything. We let our inner self stream into our music and therefore want people to experience it on the same level of innocence. Commenting this action or directing it into a certain direction would destroy all the naturality in it and everything would turn out constructed and liveless.
IGOR VAGANOV
Vienna, Austria - Russia winter 1996 - 1997
* Special thanks to Michael Reiner (Austria) and Marten Sahlen (Sweden)
Photo: Lina der Baby Doll General (black/white) and Maecenus and Ellianna
---
AN INTERVIEW FROM DESCENT MAGAZINE
RAGNA-ROKR: WHEN THE SKY BECOMES CLOSER...
(a brief analytical excursus in selenography of TMLHBAC)
SELECTED FRAGMENTS FROM E.P.BLAVATSKAYA ABOUT MOON
ETHERIAL SYMBOLISM IN MEDIEVAL HISTORY
Some information on Kostnice, the place of great inspiration for TMLHBAC
---
DISCOGRAPHY: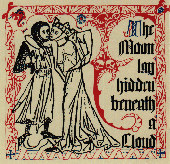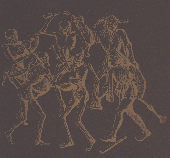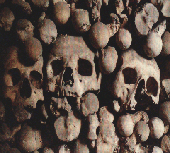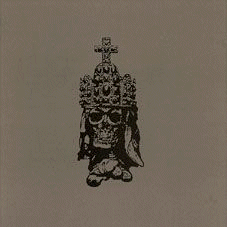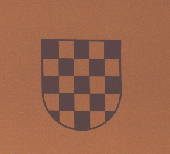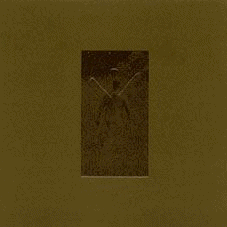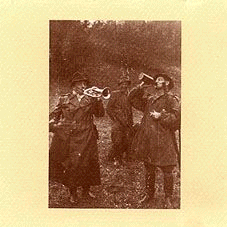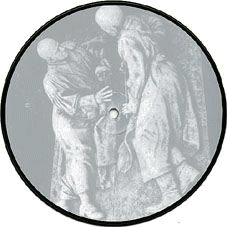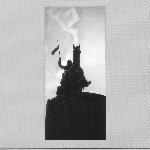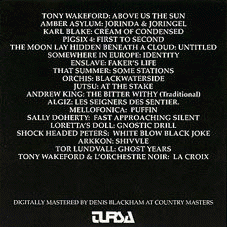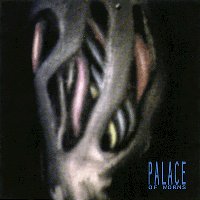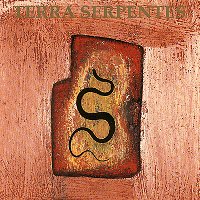 ---
CONTACT: ARTHUR's ROUND TABLE, PO BOX 33, 9432 WALZENHAUSEN, SWITZERLAND
---
Send mail to alien@ic.ru with questions or comments about this web site.
Achtung Baby! contact: igo@donpan.rnd.su
Copyright © 1997 Achtung Baby!
Last modified: Март 31, 1998